1. A Place Further Than the Universe
Director: Atsuko Ishizuka
Series composer: Jukki Hanada
Character designer: Takahiro Yoshimatsu
Animation production: Madhouse
If we're talking about proudly sentimental anime, A Place Further Than the Universe is also an excellent example of loud delivery of emotions not necessarily erasing their nuance -- a trademark of director Atsuko Ishizuka. High-schooler Tamaki Mari wants to achieve something big while she's still at an age where distractions are allowed, but she's always hesitated when it comes to taking the last step. She's quickly drawn to her schoolmate Shirase Kobuchizawa, who has a reputation of being a bit of a weirdo because of her dream to go to Antarctica. And that's exactly where they'll go, accompanied by two other very believable teenage characters with a bit of a tendency to get into amusing problems. Successful as a coming of age series, respectable as character vignettes, and simply hilarious when it's goofing around -- this show does so many things well that you're very likely to get something out of it.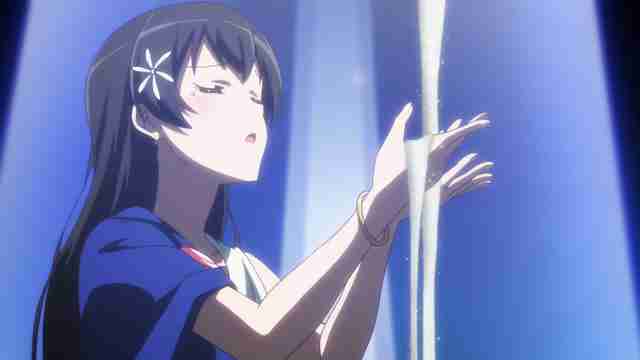 2. Revue Starlight
Director: Tomohiro Furukawa
Assistant director, Revue and weapon designer: Takushi Koide
Series composition: Tatsuto Higuchi
Character designer: Hiroyuki Saita
Animation production: Kinema Citrus
Revue Starlight, a true multimedia franchise with beginnings as a musical, needs to be seen to be believed. The anime series taps into the history and grandeur of Japan's Takarazuka Revue, an all-female theater troupe that adapts mostly Westernized productions, but the unbelievable symbiosis between its themes and the anime's creative team elevated the concept further than anticipated. On a surface level, Revue Starlight is the tale of a group of girls competing to secure a spot as the lead performer. It's cute, cheerful, and there's a real sense of musicality to the daily life events… until all the pleasantries are tossed out the window and the fight for the top becomes very literal: The characters face each other in fantastical staged matches.
Though this is his major directorial debut, Tomohiro Furukawa has proven he's one of Japan's most noteworthy up-and-coming creators. The theatrical anime concept he inherited from his mentor Kunihiko Ikuhara turned out to be the perfect toolset for this project, and his team of animators ambitiously capture the passion of the fighting duet songs. Revue Starlight is a stunning experience that deals with the sacrifices one makes for a career, challenging systems, the constant fear of having already peaked, and much more. It's a joyful series that knew how to get serious without following the modern trend of overly grim twists. And it does all that with serious style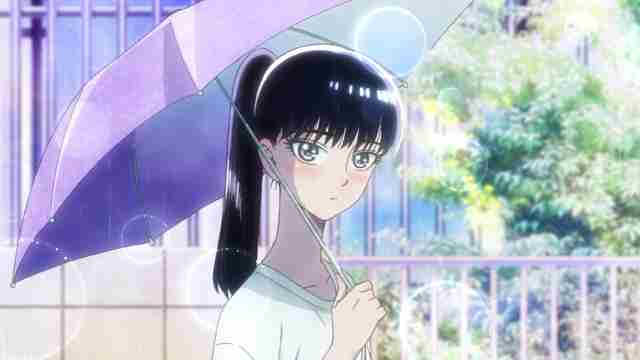 3. After the Rain
Director: Ayumu Watanabe
Series composer: Deko Akao
Character designer: Yuka Shibata
Animation production: WIT
Behind a dubious age-gap romance premise hides a beautiful, introspective tale about finding a new reason to live at two very different points in life. Akira Tachibana's injury forces her to quit the track club to which she had dedicated her youth, clouding over her happiness. It's only after meeting a dining place's disillusioned middle-age manager that she can see what awaits after the rain, and perhaps begin moving on. Tying the weather to emotions is an old trick, but this show's graceful direction is miles ahead of the competition, capable of nailing both juvenile femininity and painful sorrow. A masterful melancholic piece that will unfortunately put off some viewers.
4. SSSS.GRIDMAN
Director: Akira Amemiya
Assistant director: Yoshiyuki Kaneko
Script: Keiichi Hasegawa
Character designer: Masaru Sakamoto
Animation production: TRIGGER
In an age where uninspired reboots are the bread and butter of many creative industries, SSSS.GRIDMAN is an unexpected beacon of hope. For people who grew up with Gridman the Hyper Agent (or its American version, Superhuman Samurai Syber-Squad), they'll get to relive their childhood with a series that doesn't just pay homage to its origins, but follows up on them in unexpected ways. It's a niche title forcefully brought back to life by a director who simply loved it -- along with other mecha-driven series, especially Evangelion, from which it takes plenty of directorial cues -- without an ounce of cynicism. The result of Amemiya's team's efforts are a frankly intriguing narrative, countless charming throwbacks to the '90s, and engrossing direction that puts most anime this year (and any year) to shame. The short bursts of thrilling 3D action might convince you that the present and future might not be so bad after all.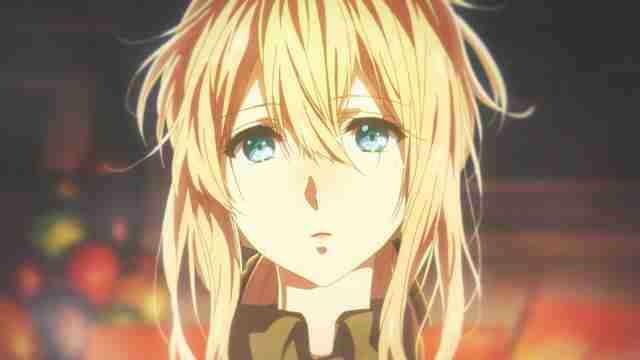 5. Violet Evergarden
Director: Taichi Ishidate, Haruka Fujita
Series composer: Reiko Yoshida
Character designer: Akiko Takase
Animation production: Kyoto Animation
Having lost the parental figure that meant the world to her, and dwelling on her single role as a tool of war, Violet finds herself with no purpose. Pushed into accepting a job as an "Auto Memory Doll," essentially a writer for hire gussied up with Victorian flair, her almost robotic self gradually grows to understand the power of communication and the many forms affection can take. Although her development is slow and she's not the most immediately compelling character, the show's impact increases tenfold when it switches to episodic tales that sometimes have Violet as a mere spectator. Her job takes her to different settings with palpable, distinct identities, but it stays thematically consistent, with each episode pushing her closer to the answer she seeks. It's a sentimental series to the point of being cheesy, but it earns that grandeur through the masterful direction and obscenely lavish production. If you want an anime to make you cry, Violet Evergarden will be delighted to provide just that.